Environmental Press Release
---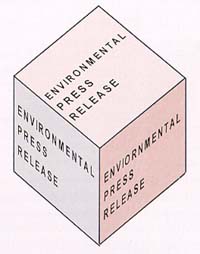 Shri Baalu Stresses the need for using CNG in the Automotive Sector
The Minister of Environment & Forests, Shri T.R. Baalu has stressed the need for using CNG, a fuel, cleaner than petrol and diesel, in the automotive sector. Speaking at the Indo-British Seminar on "Reducing the Environmental Impact of Vehicles in Urban Areas", in New Delhi on December 07, 1999, Shri Baalu said that a clean burning fuel like CNG would help in reducing pollution from in-use as well as new vehicles.
"Some of the metro transport undertakings have recently adopted CNG, but much more is needed to be done. At the same time, it is an imperative that buses in Delhi run on clean fuels like CNG, for which dispensing facilities need to be expanded", Shri Baalu stated.
The Minister pointed out that the steps taken so far for controlling vehicular pollution in Delhi and elsewhere have had a salutary impact on pollution load and air quality. "Encouraging outcomes have been due to enhancing the stringency of vehicular emission norms, the phasing-out of certain categories of polluting vehicles, upgradation of engine designs and corresponding improvement in fuel quality". Decline in sulphur dioxide, oxides of nitrogen and suspended particulates have been reported in Delhi, apart from the steep decline of lead pollution.
Shri Baalu announced that from April 2000, diesel with only 0.05 per cent sulphur would be made available in the National Capital Region for non-commercial vehicles compliant with the new norms corresponding with Euro-II norms.
Recognising the importance of non-motorized transport in India, Shri Baalu emphasised the need for facilitating bicycle movement in urban areas with a view to managing traffic and relieve congestion, pointing out that the share of bicycle traffic in our country is very substantial. In the cities, there is a convincing case for developing dedicated lanes and related infrastructure for cycles as part of the transport network. This will also mitigate the accident proneness of the cyclist, he added.
Addressing the gathering, the Deputy Prime Minister of UK, Mr. John Prescott stressed the need for strengthening the public transport system in urban areas. He said that the growing use of motor-cars has created massive congestion, leading to social and economic costs and environmental problems because of pollution from their emissions.
---
Shri Marandi Stresses the need for Environmental Education Workshop on Environmental Education for Sustainable Future
The Minister of State for Environment & Forests, Shri Babu Lal Marandi has emphasised the need for sustainable life-styles by people for sustainable and equitable development. Inaugurating the Workshop on Environmental Education for Sustainable Future, in New Delhi on December 09, 1999, Shri Marandi observed that reversing unsustainable life-styles, attitudes and values of people as well as unsustainable policies of the government is an inherently complex and politically difficult task which cannot be achieved without the support of the people.
"Unless members of a society are sensitized to perceive the various ramifications and interlinkages between environment, economics, politics and development, we shall not be able to secure their support and participation in practicing an environmentally benign development process. This sensitivity cannot be achieved overnight; neither can it be a one time exercise. Environment education, therefore, has to be a constant process, touching people from all sections of a society", the Minister said.
Shri Marandi stated that government's endeavour would continue to be directed towards strengthening and enlarging the existing schemes and programmes on environmental education and awareness creation. He invited NGOs and community groups to come forward and contribute to the noble cause of environmental conservation and management.