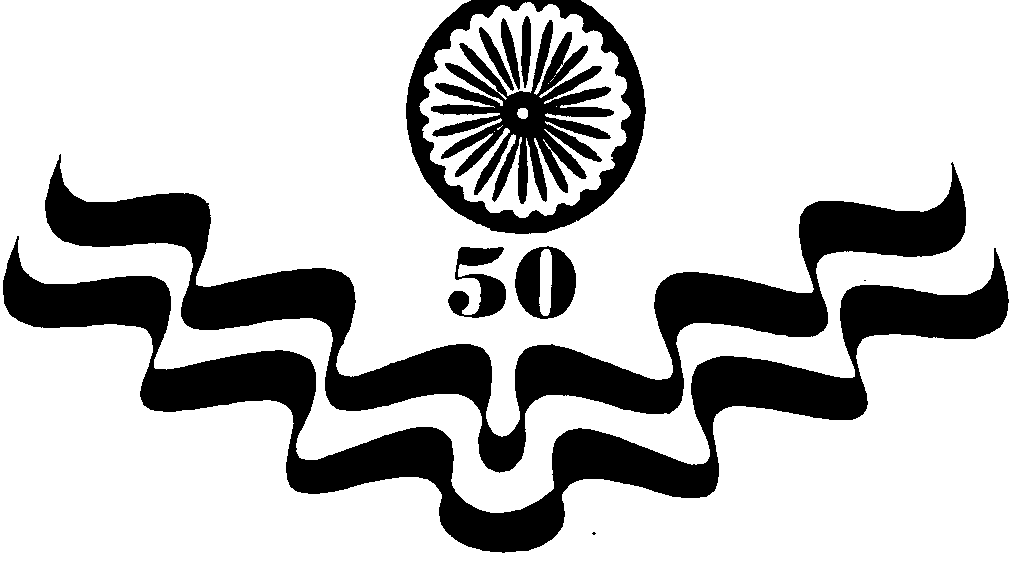 A Special Monograph to Celebrate 50th Year of
India's Independence
ENVIS CENTRE
SCHOOL OF ENVIRONMENTAL SCIENCES
JAWAHARLAL NEHRU UNIVERSITY
NEW DELHI - 110 067 INDIA
---
EDITOR
At the request of the Funding agency, named Ministry of Environment and Forests, we have brought out a special issue in the form of a monograph dealing with the topic allotted to our ENVIS Centre. Since the topic has two distinct flavour - one based on Natural Sciences (Biogeochemistry) and the other based on Social Sciences (Environmental Law) - we have separated the two topics into Section - I and Section - II for easy reading and understanding of the subject. It will become obvious to a reader that understanding of problems on Environment requires appreciation of interaction of applied scientific components with that of the society at large. Many of the international forums such as SCOPE (Scientific Committee on Problem of Environment) and IGBP (International Geosphere Biosphere Programme) these days emphasise the human dimensions aspect in understanding our environment. Hence, we should keep in mind the need to strengthen interaction rather than compartmentalisation.
The primary goal of ENVIS is dissemination of available informations to researchers who need these technical data in their work. Accordingly the quarterly Newsletter has been appearing on schedule and distributed free of cost. To celebrate India's 50th year of Independence we were asked by the Government to bring out special "Monograph" on the subject we are dealing with. We have not sacrificed our usual Newsletter - in fact in the issue released in October, '97 (Vol. 3, No. 2), we have a special coverage of an International Seminar dealing with "Environmental Law and Development" which was addressed by Honorable Minister for Environment Prof. Saifuddin Soz and Honorable Minister for Science and Technology and Power Resources Prof. Y.K. Alagh.
Thus, we are making efforts to integrate Science and Social Science aspect in our ENVIS activities and we welcome constructive comments in our programme.
Prof. V. Subramanian
Co-ordinator
ENVIS Centre
School of Environmental Sciences
Jawaharlal Nehru University
New Delhi - 110 067 INDIA


Phone       :    91 - 11 - 6106501 (D)
                 91 - 11 - 6107676 Extn. 2316
Fax         :    91 - 11 - 6106501
                 91 - 11 - 6165886
email       :    subra@jnuniv.ernet.in

---
CONTACT FORMAT FOR BIOGEOCHEMISTRY
Biogeochemistry, Biogeochemical Cycle, Geochemistry, Sedimentation, Sediment Load, Sediment, Suspended sediments, Carbon Flux, Biodiversity, Ecology, Heavy Metals, River chemistry, Phosphorous, DNA, Pollen, Palaeoclimate, Water Pollution, Amino Acids, Heavy Minerals, Marine Chemistry, Organic Carbon, Estuaries, Lagoons, Sewage, Waste water Treatment, Eutrophication, Biodegradation, Wetlands, Biological Treatment, Marine environment, Aquatic Environment, Particulate Flux, Anthropogenic Factors, Palaeooceanography, Water Column, Chemical Equilibrium, Dissolved Chemicals, Palaeoenvironment.
Suggested format for requesting ENVIS Services :
Name :

Designation :

Address with Fax, Telephone and email :

Area of Specialisation :

Please list two latest professional publication by you/your group :

Keywords to describe your research :

Keywords from our system related to your work :

Any other interested Scientist in your Institute (use separate sheet if necessary):
---
QUARY FORMAT FOR ENVIRONMENTAL LAW
Environmental Law, Marine environment, Environmental Management, Environment and Policy, Biodiversity and the Law, Environmental Policy Evalution, International Environmental Law, Environmental Agreement, Environmental Impact Assessment, Environmental Protection, Environmental Pollution and Law, Environmental Legislation, Environmental Policy and Law, Marine environment.
Suggested format for requesting ENVIS Services :
Name :

Designation :

Address with Fax, Telephone and email :

Area of Specialisation :

Please list two latest professional publication by you/your group :

Keywords to describe your research :

Keywords from our system related to your work :

Any other interested Scientist in your Institute (use separate sheet if necessary):
---